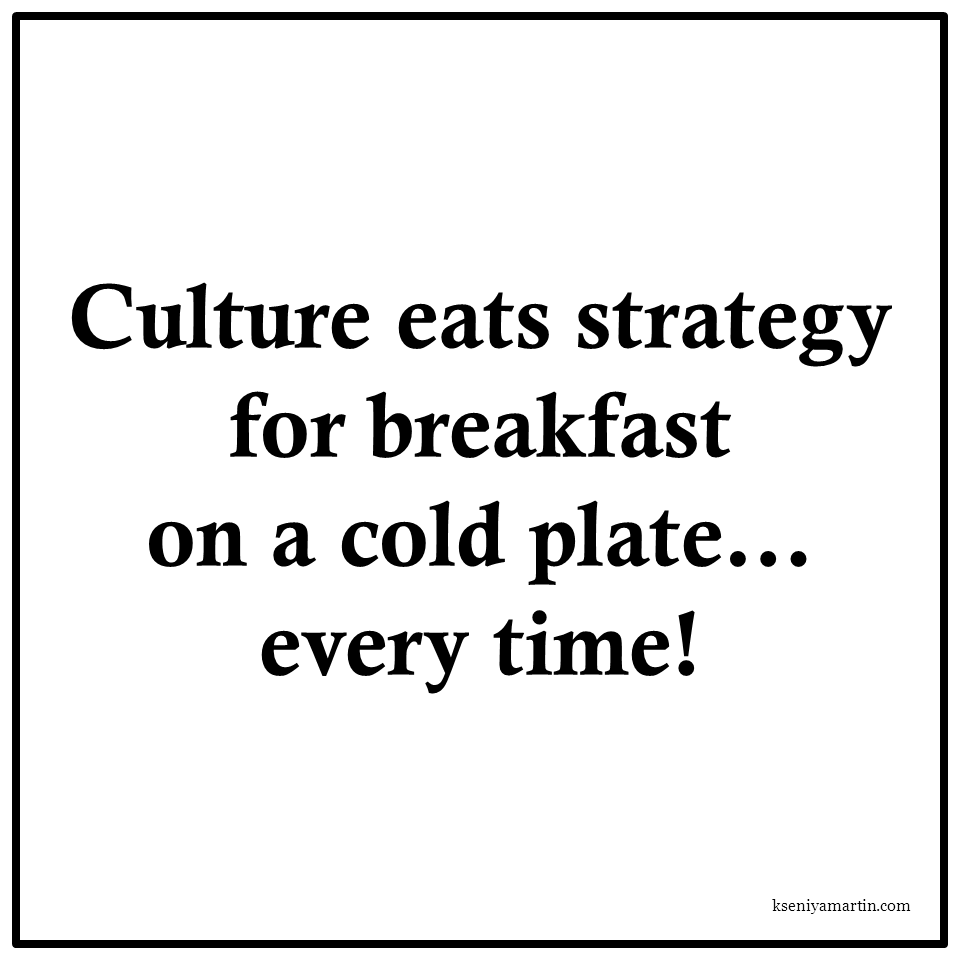 "Culture eats strategy for breakfast on a cold plate...every time!"
I stumbled upon this great quote in my LinkedIn feed and it speaks volumes! This is a saying inside Eloqua (a company that was recently acquired by Oracle) along with "Get it Done; Do it Right".
What's your motto?
Read the original Eloqua article.